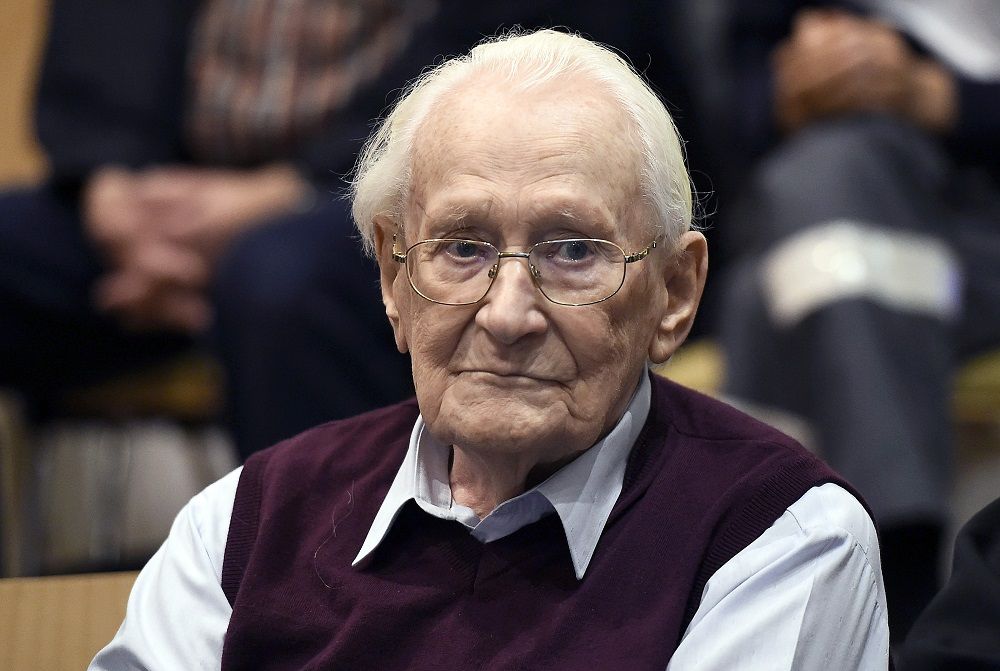 A 96-year-old former SS guard known as the bookkeeper of Auschwitz has been found healthy enough to begin a four-year jail sentence after he was convicted two years ago of Nazi war crimes.
The first investigations of Groening took place in 1977, but it was only after the conviction of Sobibor guard John Demjanjuk in 2011 that the courts were emboldened to try camp guards on charges of complicity in murder.
Oskar Groening was convicted and sentenced in July 2015 to four years in jail for his role in the murder of 300,000 Hungarian Jews at the concentration camp in Poland.
Reuters reports a spokeswoman for prosecutors in Hanover said, "After getting an official medical opinion we assume Mr. Groening is able to go to prison". He has yet to serve a single day, however, having remained free while prosecutors determined whether he was fit for incarceration.
It is not yet clear, however, when the former Nazi would start serving his time.
Groening's lawyer, Hans Holtermann, said he would ask a court in Luneburg to review the decision.
Efraim Zuroff, the head Nazi hunter at the Simon Wiesenthal Center, said in 2015 that even low-ranking guards were necessary for Adolf Hitler's genocidal machine to run.
"The execution of the sentence, however, has not yet been ordered", said the spokesperson. "Obviously Oskar Groening is not as guilty as (SS head) Heinrich Himmler… but he contributed his talents to helping the system carry out mass murder".